Standing up for recycled plastic
The Virén Chair is a testament to what can be achieved with recycled plastics today. As still in 2019 only 14 % of all plastic waste globally was collected for recycling, the chair aims to draw attention to a sustainable alternative to virgin plastics that can help many industries decarbonise and lower their environmental impact. Made from Fortum Circo® recycled plastic, produced from post-consumer plastic waste, the Virén Chair always stands up if it falls, truly embodying the rise of recycled plastics.
Download press kit
Reference: 1. unep.org/news-and-stories/story/plastic-recycling-underperforming-sector-ripe-remake
Inspired by one of the greatest comebacks in history
The Virén Chair is named after and inspired by the Finnish long-distance runner Lasse Virén. In the 1972 Munich Olympics, Virén fell in the middle of the 10,000 meters final. Against all odds, he got up, won the gold, and even set a new world record – becoming an icon of perseverance that continues to inspire us and future generations. The year 2022 marks the 50th anniversary of Virén's legendary run, making it the perfect time to pay tribute and encapsulate his spirit. The chair will forever represent Virén's legacy, comebacks and progression, showing what resilience can help achieve, be it in the realm of sports or plastic recycling.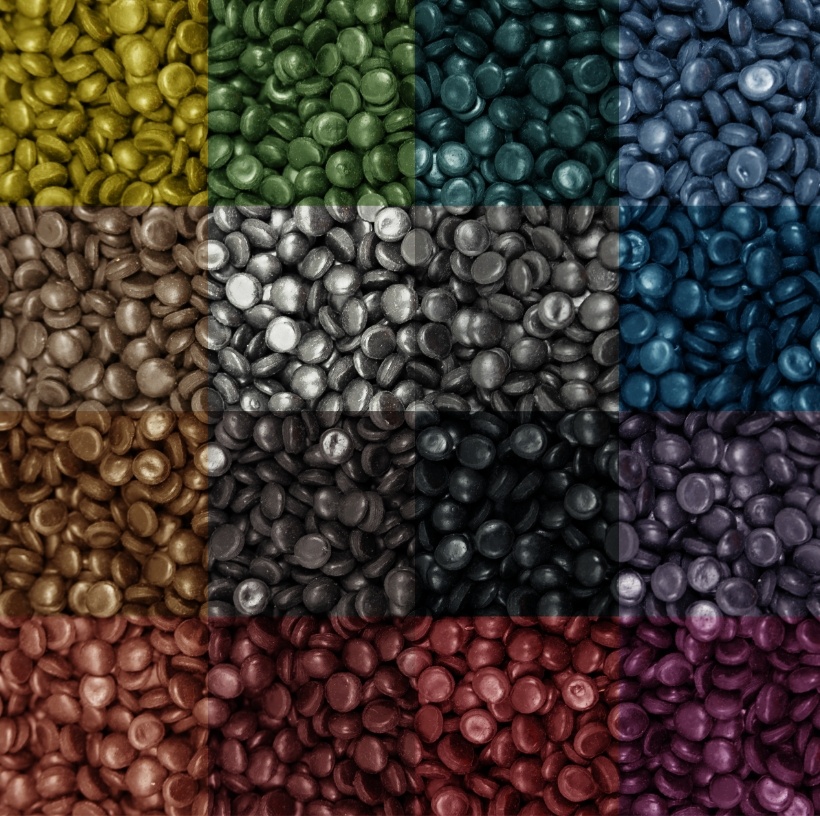 Fortum Circo®
Fortum Circo® is a plastic recyclate produced from post-consumer plastic waste. With consistent and high quality, versatility and solid availability, Fortum Circo recycled plastic can be used in a wide variety of products and also customized into compounds to meet the specific needs and requirements. Fortum Circo is made with no compromises: it is a safe and reliable solution for sustainable plastics production.
Read more
Reimaging the future of recycled plastics
Recycled plastics are often used in quite simple products. Fortum strives to expand their use by developing recycled plastic compounds. In this recycling process the qualities of the recycled plastic are improved so that the compounds can be used for more technical and production-wise more challenging products, of which the Virén Chair serves as a prime example. The Virén Chair was developed together with engineers, physicists and researchers to stand up completely without robotics using nothing but motion and its own design. The chair pays respect to Finnish design with characteristics of plastic furniture developed in the 1960s by Finnish designers.

Note: Virén Chair is not in production nor is it for sale. Only a limited amount of prototypes are produced to showcase Fortum Circo®.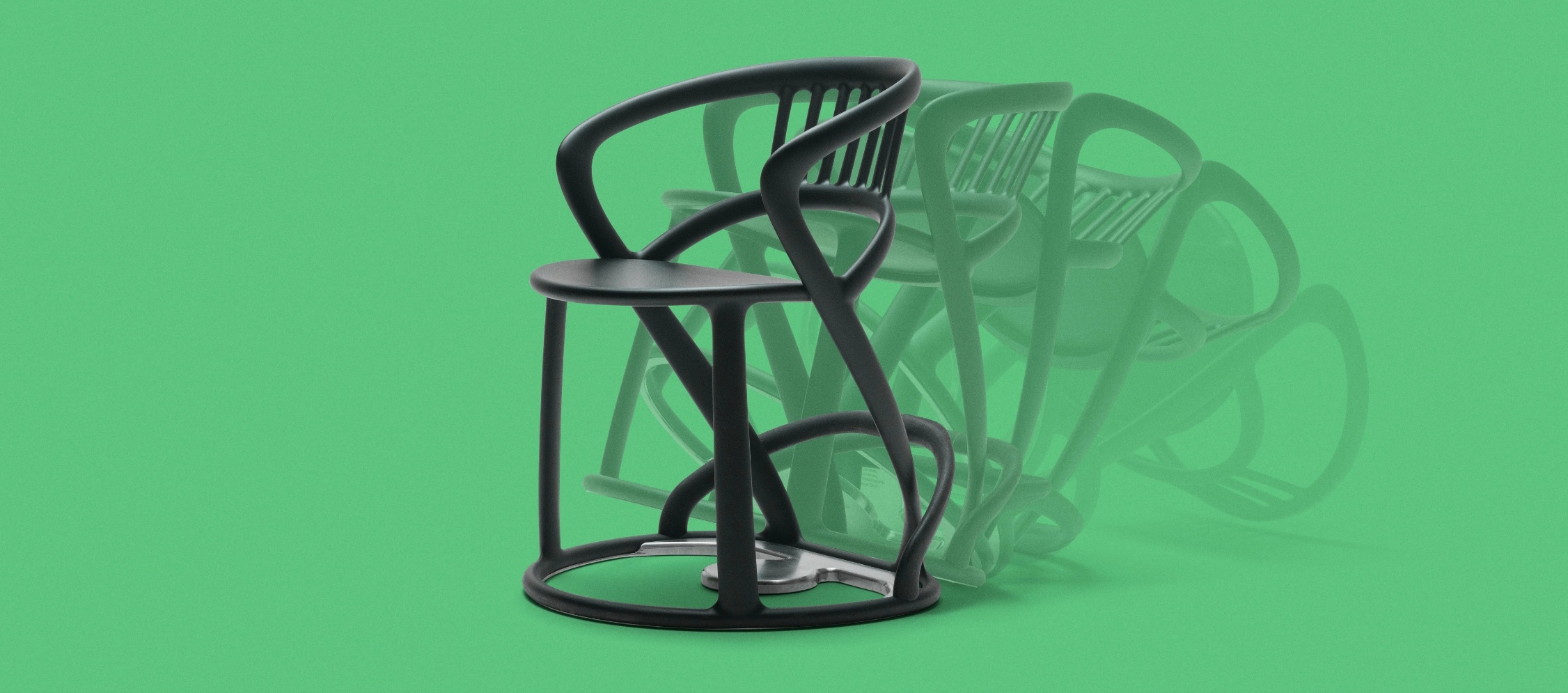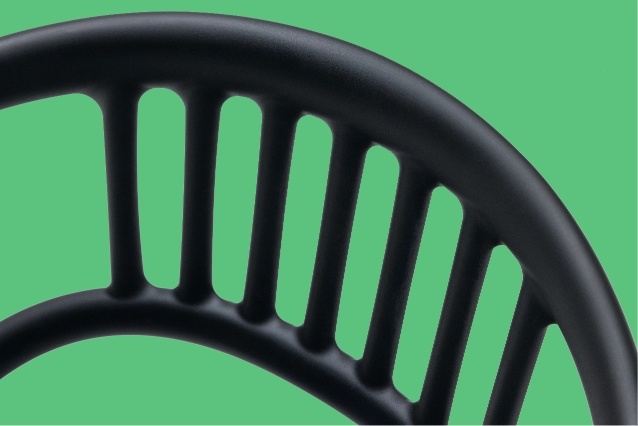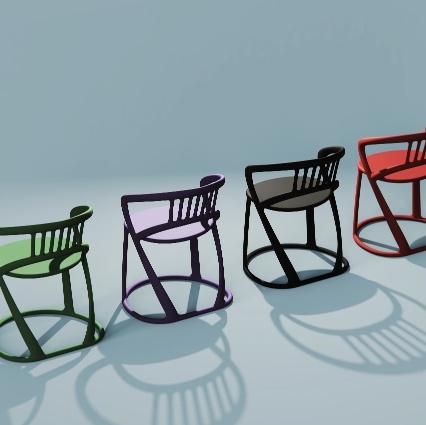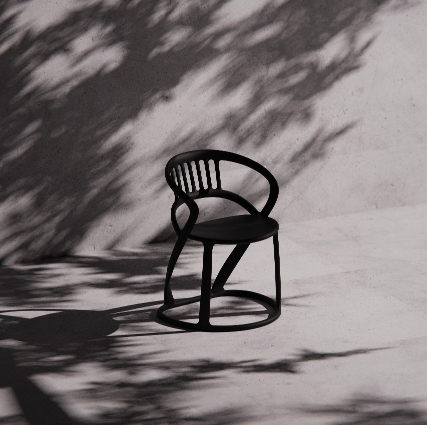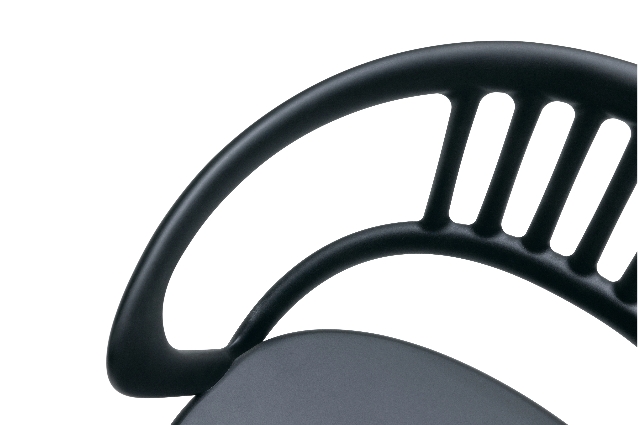 Technical Details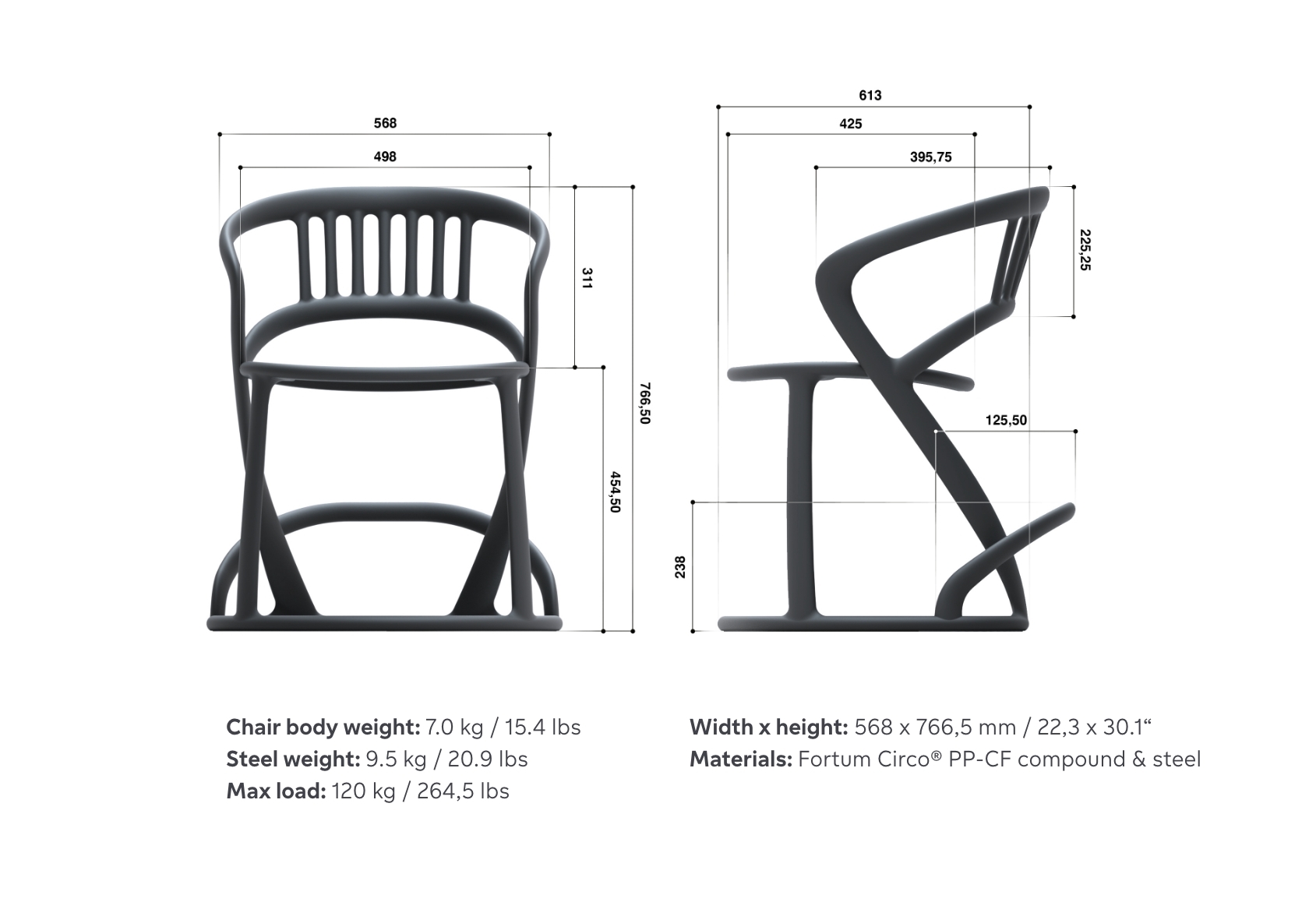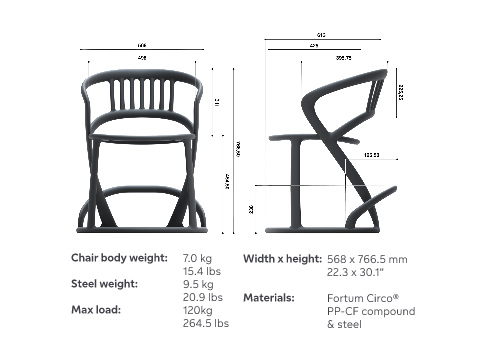 Interested in Fortum Circo® -
recycled plastic raw material?
Anniina Rasmus
Brand Sales Manager, Fortum Circo®
+358 400 815 484
anniina.rasmus@fortum.com